In todays latest KNEC News – Abuga Makori EGH, MBE who is a Journalist , Researcher , Political Theorist , Revolutionary Socialist, Philosopher had just  met teachers fresh from KCSE marking and here is the summary of what they said concerning the release of KCSE Examination results making the rounds in kenya.
▪️There was massive leakage in KCSE 2022. The percentage of cheats could be 60%.
▪️Teachers no longer care reporting cases of cheats to TLs.
▪️Agoro Sare was one of cheaters.
Agoro Sare was one of very many schools spared. Most cheaters are in Kisii, Rift Valley, Nairobi and Western.
▪️A school in Rift Valley will have their KCSE cancelled.
▪️Coast students performed dismally in KCSE 2022.
▪️CRE Paper 2 taken to P1 center for marking.
KCSE results to be out by end of this week or early next week.
▪️Examiners of CRE who downed tools to be stripped off rights by KNEC.
▪️KNEC is the main culprit in leaking exams. Probability that Kenya produces fake students who go on to struggle at university.
It is important to note that I don't know the teachers. They were having a conversation loudly as we travelled. I tend to believe them and this is not good information at all. They even said the last genuine KCSE was done in 2007. I completely agree with them..
The only person who brought sanity to Kenya's exams is Dr. Matiang'i. Magoha also tried. What happened in KCSE 2022 is total fraud. Ezekiel Machogu must prepare to probe and seal loopholes. The narration was very shocking. This is a scandal..
One of the examiners has also confirmed massive cheating. KNEC is the reason why Exam leakage was rampant in KCSE 2022. This is so disgusting. We are producing half-baked students.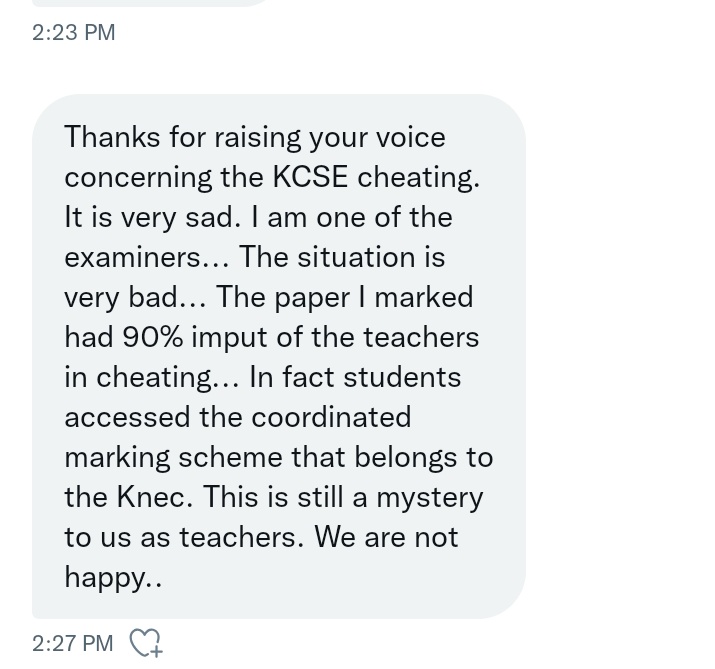 Thank you teachers particularly those who marked the KCSE 2022 papers for opening up. Infact this was fraud. A real scandal. Universities are going to receive garbage. Machogu must rethink or perhaps take notes from CS Fred Matiang'i. This is the only way to help Kenya.
I said 2007 is the last time Kenya almost had credible exams just moments before PEV. However, the same standards were reintroduced throughout the time CS Matiang'i was in Jogoo House. He tried to fix the mess in KNEC. We need a Matiang'i. Machogu should borrow leaf.
This is more evidence that KCSE 2022 was leaked massively. I have received a lot of confirmation from examiners. This is pure fraud.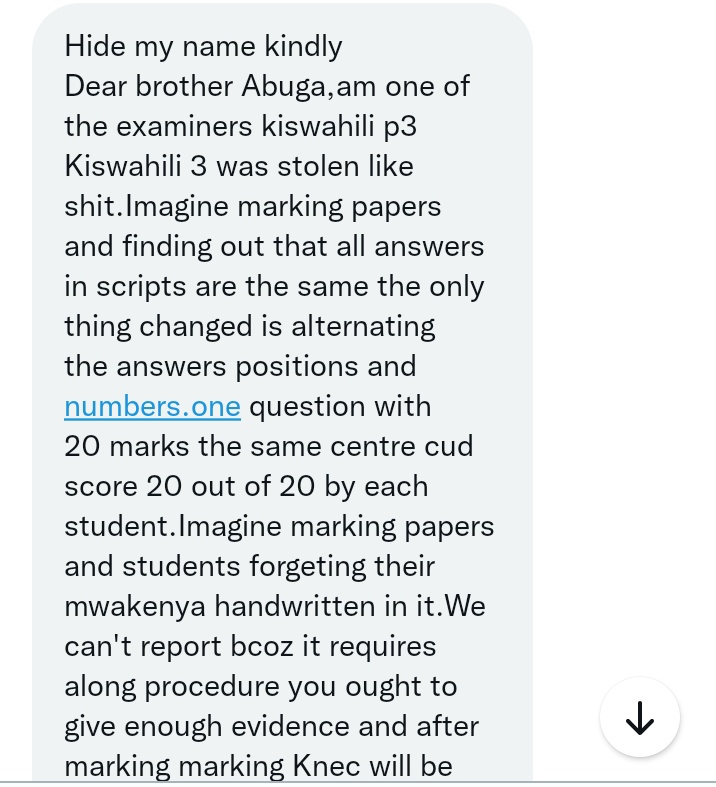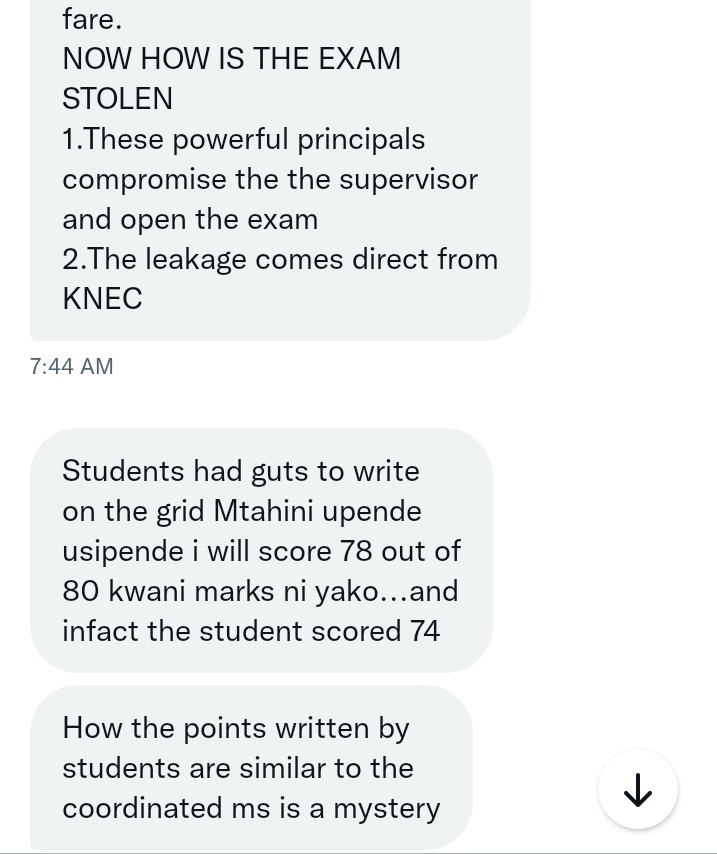 Still on 2022 KCSE massive cheating, another examiner says History PP2 was massively leaked. If not moderated, the number of As will be many. The examiner agrees that Kisii leads. Only Coast didn't steal. Time for Ruto to bring Matiang'i, the examiner recommends.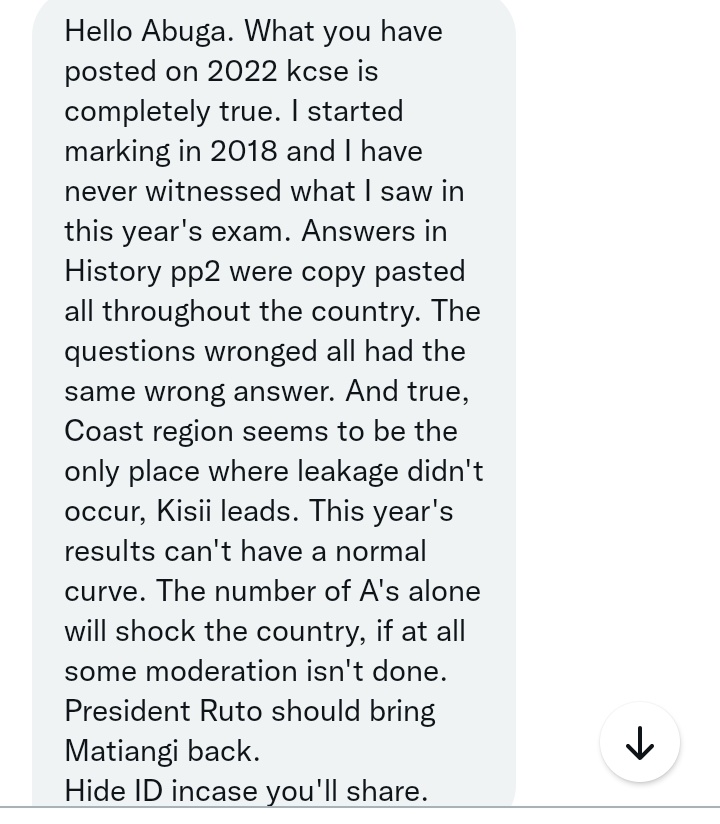 Yet, another examiner agrees with me that learners got KCSE English PP2 in advance. Probably, he says, school principals collude with invigilaters, let teachers do the papers for learners. KNEC is the main culprit. Examiners are tired, no longer report cheating.