At Empowermentopportunities, we believe that Skills and knowledge are the driving forces of economic growth and social development.
Despite the current high level of unemployment in South Africa,attributing violence against immigrants to the fact that foreigners would take jobs away from South Africans and that they were involved in unfair business practices attributed, harnessing South Africa's young demography through appropriate skill development efforts should provide an opportunity to achieve inclusion and productivity within the country. Large-scale skill development should be the main policy thrust of the South African Government at this time.
The South African Government should emulate the Nigerian N-power programme, which is a job creation and empowerment opportunity for its graduate and non graduate youths and the Nation Builders Corps (NABCO) which is an initiative introduced by the government of Ghana to provide jobs to unemployed university graduates to solve various social problems in both the private and public sectors in building their skills to promote economic growth in their respective countries.



Both Programmes addresses the challenges of youth unemployment by providing a structure for large scale and relevant work skills acquisition and development while linking its core and outcomes to fixing inadequate public services and stimulating the larger economy.
The modular programmes under N-Power ensures that each participant learn and practice most of what is necessary to find or create work. The N-Power Volunteer Corp involves a massive deployment of 500,000 trained graduates who will assist to improve the inadequacies in public services in education, health and civic education. Some of these graduates also help in actualising Nigeria's economic and strategic aspirations of achieving food security and self-sufficiency.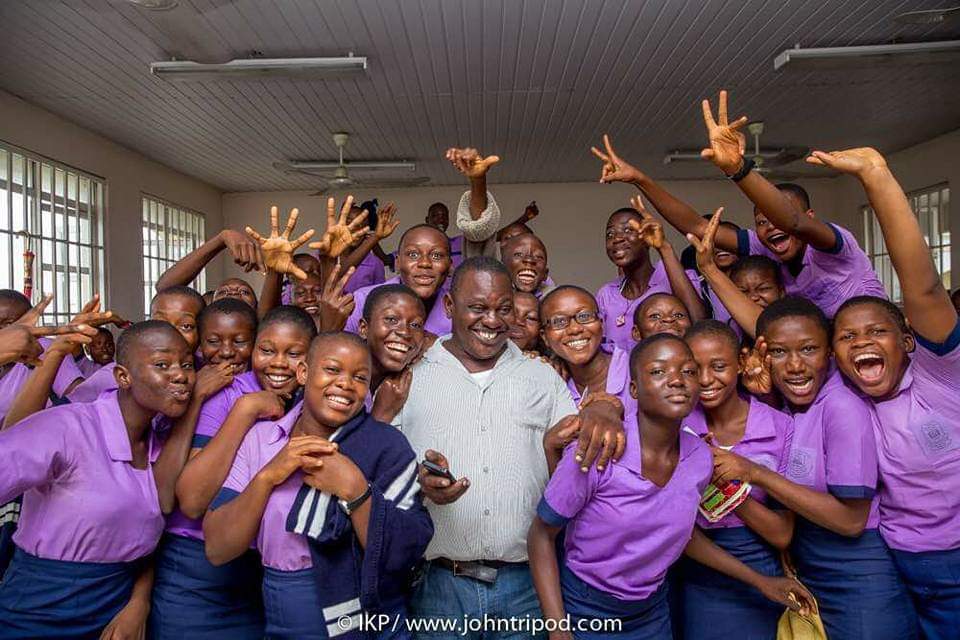 The N-Power Volunteer Corps is a post-tertiary engagement initiative for Nigerians between 18 and 35 years old. It is a paid volunteering programme of a 2-year duration.Beneficiaries are paid 30.000.00 Naira, that's about 83 US dollars monthly. The graduates undertake their primary tasks in identified public services within their proximate communities in the areas of Education , Health , Agriculture and Taxation.
All N-Power Volunteers for the graduate category are entitled to computing devices that contained information necessary for their specific engagement, as well as information for their continuous training and development.
The Non-graduate category of the N-power programme comprises of N-power knowledge and N-power build respectively. Here beneficiaries are paid 10.000.00 naira, that's 28 US dollars monthly.
The N-power knowledge comprises of  n-power creative, n-power tech hardware and n-power tech software.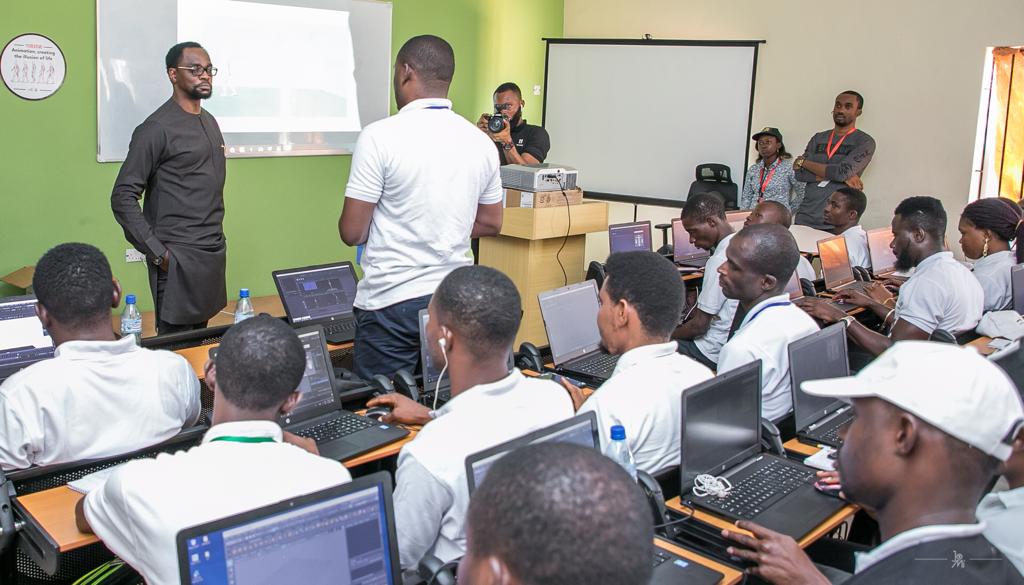 The N-Power Creative programme trains young creative talents. This strategy is to put Nigeria creative industry on the global radar as exporters of world-class services and content. The participants are trained and certified in Animation | Graphic Design | Post-production and Script Writing.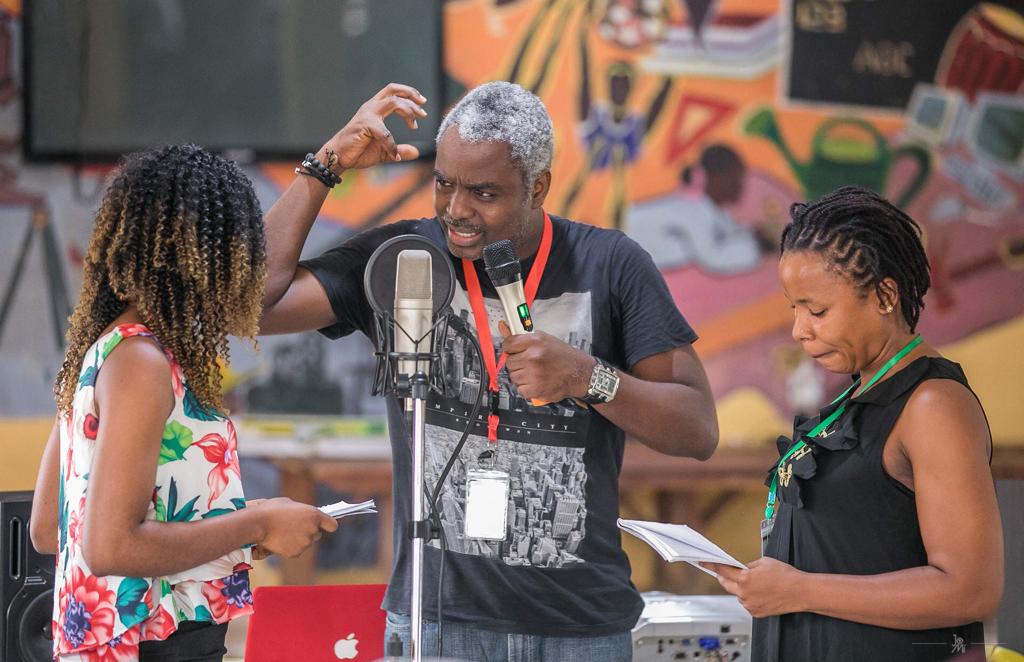 At the end of the training, some participants will get local and international internship opportunities while others will be linked to job and market opportunities. In addition, all participants will receive computing devices that will ensure that they master their skills during and after the training.
The N-Power Tech Software for developers programme trains, tool and position Nigerian youths hands-on software developers for the local and international software development market. Participants undergo a project based model to training wherein they are exposed to foundational software development tools as well as resources to thrive as a modern day software developer entrepreneur. The programme will seek to establish the foundation knowledge, tools and platform upon which participants can pursue a career as software development entrepreneurs.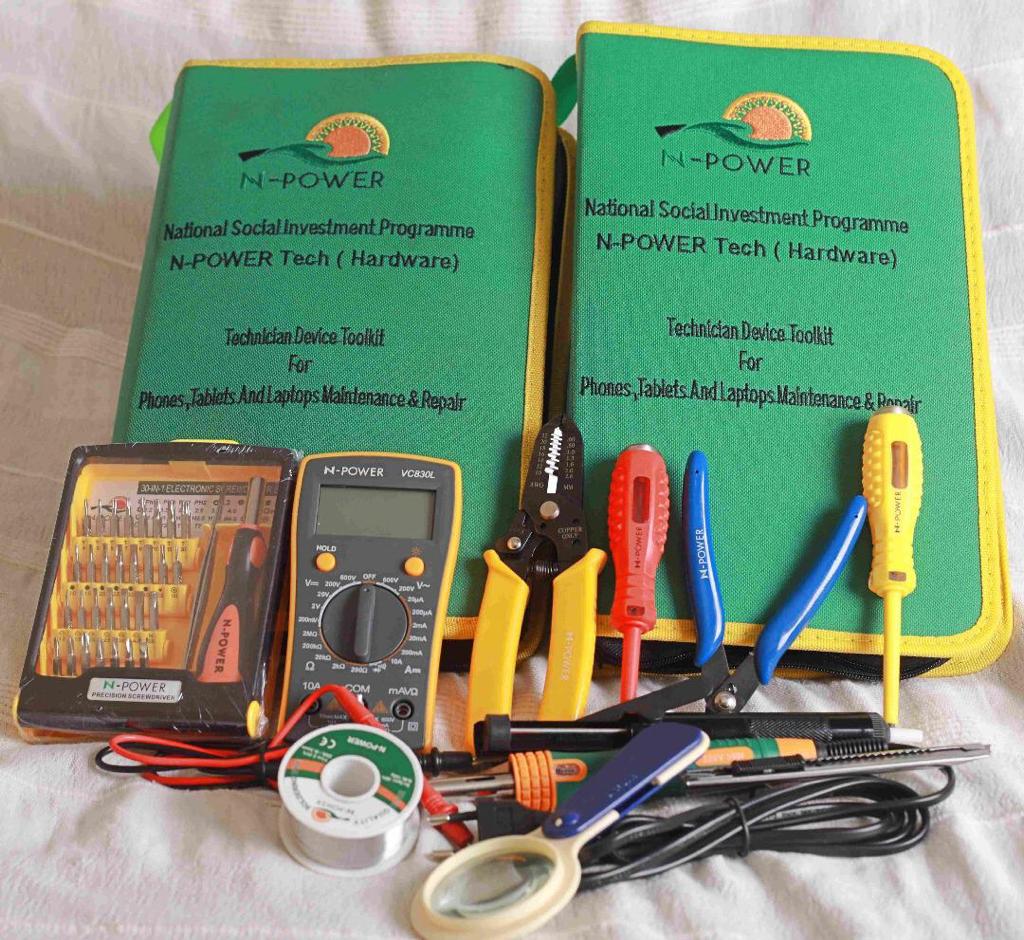 The N-Power Tech Hardware for device technicians program will train and facilitate tooling for at least 10,000 technicians to boost the device servicing and manufacturing industry. The output of this program will serve as a critical catalyst for the expansion of local capacity to service and produce mobile phones, tablets, computers and other relevant devices to serve the local and international market. Participants will undergo a hands-on training experience wherein they will be exposed to practical processes and tools to assemble and repair devices of varying specifications. At the end often program, participants will be armed with the requisite technical skills to service devices in there local communities as well as work in a device assembly plant.At the end of the programme ,participants are giving  tools to practice.
N-Power Build which is part of the non graduate category is an accelerated training and certification (Skills to Job) programme that will engage young unemployed Nigerians in order to build a new crop of skilled and highly competent workforce of technicians, artisans and service professionals.
The focus industries include:
→ Building Services
→ Construction
→ Built Environment Services
→ Utilities
→ Automotive
→ Aluminium and Gas
Like N-power, Nabco central objective is to create employment avenues and opportunities for young graduates from accredited tertiary institutions and enhance the dignity and self-esteem of the country's graduates as well as present them with added benefits of efficiency and effectiveness in the delivery of some essential public services.
Furthermore, beneficiaries of the Nabco programme are paid GHc 700 monthly ,that's about 127.88 US dollars over a three years period.
The Ghanaian NABCO programme has seven modules which a signed up graduate are trained in. Namely; Educate Ghana, Heal Ghana, Digitize Ghana, Feed Ghana, Revenue Ghana, Civic Ghana and Enterprise Ghana.
Educate Ghana is a module under which a graduate trainee works in a school as a supporting teacher in basic school teaching in STEM (Science Technology & Mathematics)programs. This is mostly for trained teachers or other disciplines as well.
Enterprise Ghana is a module under which a graduate trainee trains and works with business to develop entrepreneurial skills. This module is aimed at engaging graduate discipline of any level.
Digitize Ghana is a module under which graduate trainees work in Information Communication Technology (ICT) units of various institution to develop and improve upon their digital skills. This module is aimed at engaging graduate student in ICT and other disciplines as well.
Feed Ghana is a model under which graduate trainees work with various agricultural institutions in the country to build capacity and skills. This is aimed at engaging graduate student of any level.
Heal Ghana is a module under which graduate trainees work in various hospitals in the country to develop and improving their skills in provision of health services and/or management. This is aimed at engaging graduate student of any level.
Civil Ghana is a module under which graduate trainees work in the civil service, receive on the job training to help develop the country. This is aimed at engaging graduate student of any level.
Revenue Ghana is a module under which graduate trainees would work with the Ghana Revenue Authority (GRA) to develop and improve upon their skills and ability to identify revenue sources and manage revenue generated. This is aimed at engaging graduate who studied Accounting, Finance or student of any level.
However If the South African Government can emulate these laudable programmes ,empowermentopportunities believes they must have planted the seeds of the growth and future of their country.
Find HERE success stories from beneficiaries of the N-power Programme